Specifications
Columbia Aaltius is being built with the best quality of materials and the finest architecture. with features such as engineered marble flooring and bathrooms styled with kohler or equivalent fittings, Aaltius lives up to your lifestyle.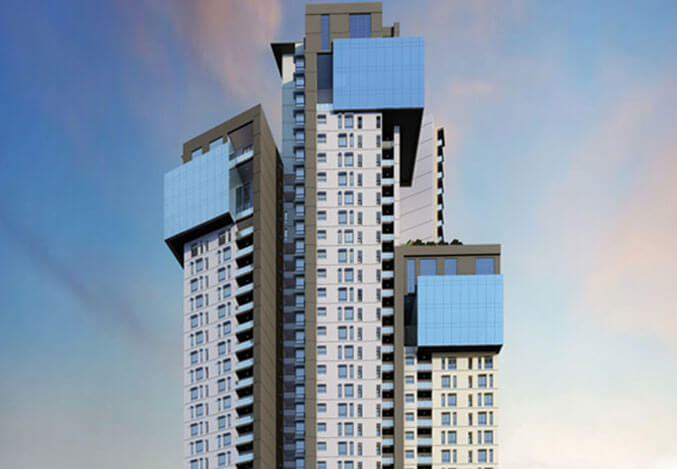 1.STRUCTURE
Earthquake Resistance
Seismic zone complaint RCC sheare wall Structure
Block Masory
Not applicable. Wherevere necessary, 200mm/150mm/100mm thick concrete soild black/porotherm block mansory will be used.
Clear Height (Height from floor to Soffit of Ceilling)
3.0m floor to floor and 2.80 clear(appox. 9'6 clear)
2.FINISHES
PLASTERNG
Internal walls
All internals will be smooth plasterd (if necceassry) with putty / primer paint
PAINTING
Interior
Acrylic emulsion paint with roller for walls & OBD for celling
Exterior
External emulsion paint with a combination os texture paint.
FLOORING
Living, Dining & Family
Engineered marble
MBR
Laminated wooden flooring
Other Bedrooms
Vitrified tile flooring - 600mm x 600mm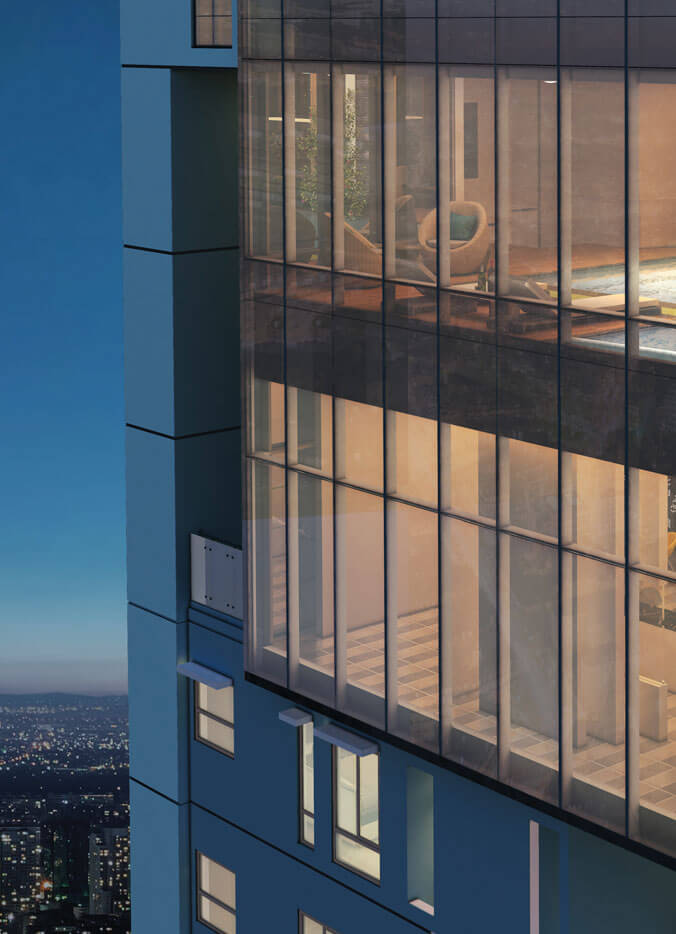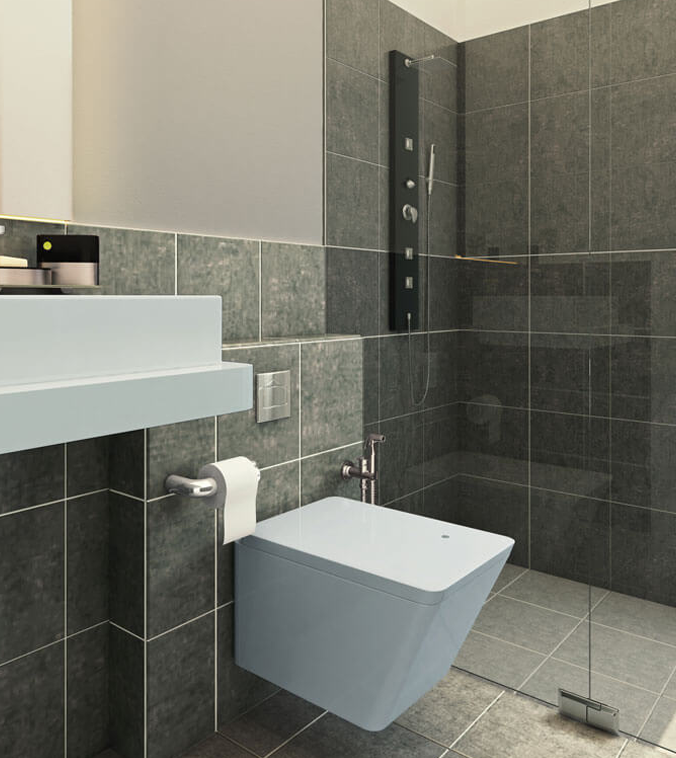 Kitchen
Vitrified tile flooring - 600mm x 600mm
Utility
Vitrified tile flooring - 600mm x 600mm
Balcony
Anti skid ceramic tile flooring 300mm x 300mm
Private Terrace
Anti skid ceramic tile flooring 300mm x 300mm
TOILETS
Master Bathroom
Flooring: Designer ceramic tile 300mm x 300mm Dadooing: Upto 7' in shower area and 4' in dry area
Other Bedroom Toilets
Flooring: Designer ceramic tile 300mm x 300mm Dadooing: Upto 7' in shower area and 4' in dry area
EWC
White EWC in all toilets of kohier or equivalent make
Wash Basin
Counter top, white wash basin of kohler or equivalent make in all toilets
Shower Partition
In MBR toilets
Bath Tub
NA
Hot & Cold Shower Mix
Hot and clod water single lever mixer shower panel of kohler or equivalent make in all toilets
Hot & Cold Mixer -wash Basin
Hot and clod water single lever mixer shower panel of kohler or equivalent make in all toilets
Health Faucet
Kohler or equivalent make in all toilets
Master Control Valve
Kohler or equivalent make in all toilets
Geyser
Provision to be given in all toilets
Toilet Ventilators
Large sized toilet ventilators made of UPVC with translucent glass with exhaust fan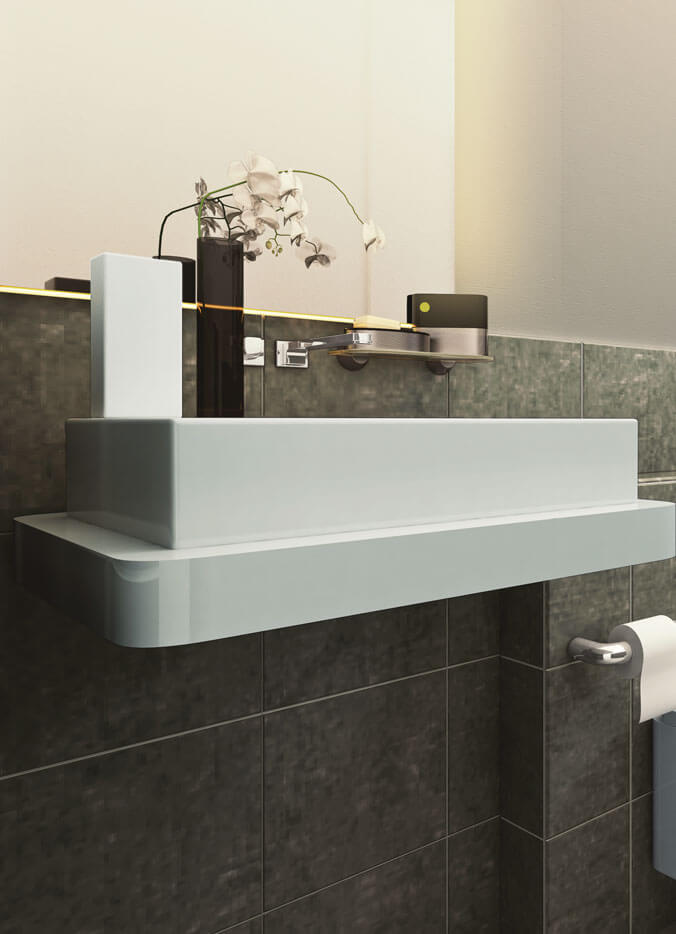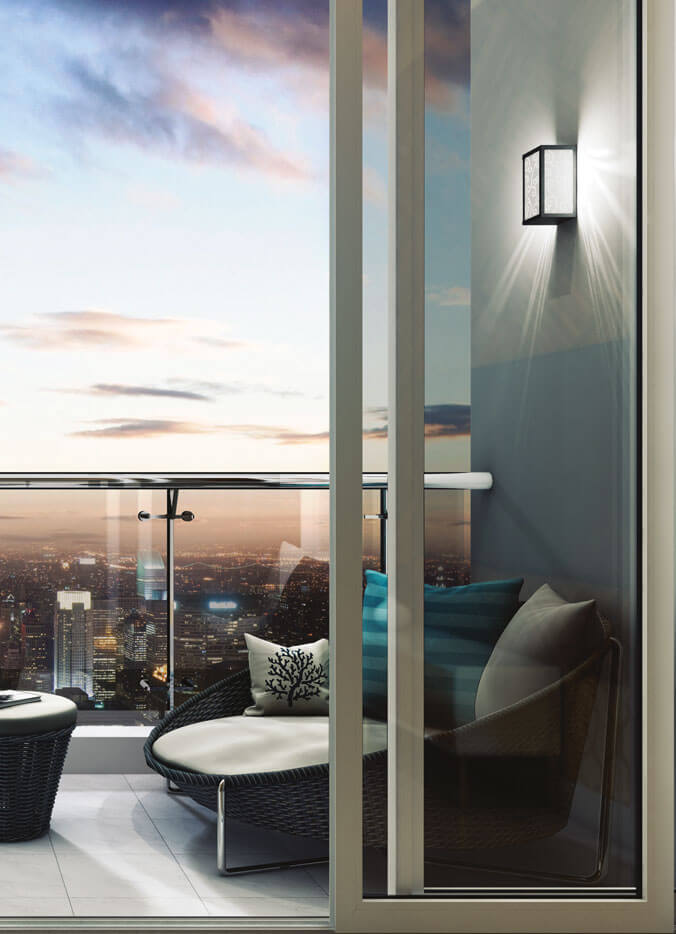 DOORD AND WINDOWS
Main door
8 Feet hight engineered wood doorframe
Frame
Shutter
400mm thick veneered door shutter
Mian Door
PU polish on both sides for main door
Hardware
Good quality SS hardware
OTHER DOORS AND WINDOWS
Frame
7' Hight engineered wood doorframe
Shutter
32 mm thick shin dooe with paint
Toilets Door
30mm thick skin door with duco paint on bedroom side and laminae on toilet side
Balcony Railing
SS railing with glass as per design
Hardware
Good quality SS hardware
Balcony Door
Living room and bedrooms will be provided with UPVC silding door wit mosqito mesh for balcony
Windows
Track UPVC sliding windows with plain sheet galss and provision for mosquito mesh
3.KITCHEN
Electrical and plumbing
Provision for electrical and plumbing points for modualr kitchen( granite platform with sink and drain board will be provided on request and at an extra cost)
Dado above Platforms
will be provided at an extra cost
Aqua Guard
Provision given
Washing Machine or Ironing Utility
Provision given
Gas Cylinders in Utility Areas with necessry Pipings arrangements
Piped gas from centralized gas bank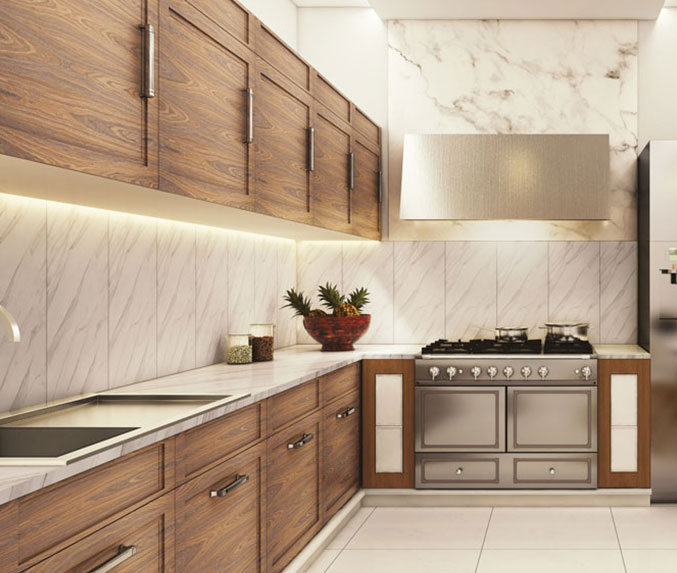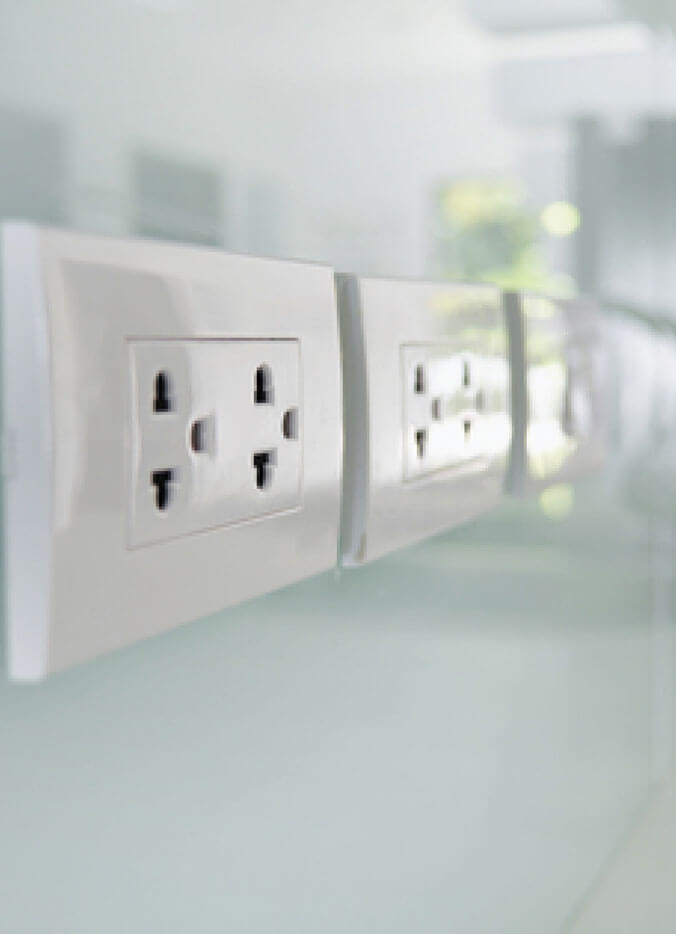 4.ELECTRICAL
TV Point
Living room: Conduit with cabing all rooms: Conduit only
Electrical Wires
FRLS electrical wires of RR Kabel / Finolex make or equivalent
Switches
Panasonic vision or equivalent modular switches
MCB
One miniature circuit breaker (MCB) for each room provided at the main distribution box within each flat
ELCB
For safety, one earth leakage circuit breaker (ELCB) will be provided for each flot
Telephone points
Living room: conduit with cabling All rooms: Conduit only
AC Points
Split AC power point in all bedrooms
Power
Will be provided with LT power load of 3kw, 4kw & 5kw for 2, 2.5 & 3bhk respectively
5.LIFTS AND ENTRANCE LOBBY
No. of passenger Lifts
2 nos. of 13 pax capacity with 2.5 mps speed
Biometric Security System
NA
Service Lift
1 nos. of 1000 kg capacity with 1.50 mps speed