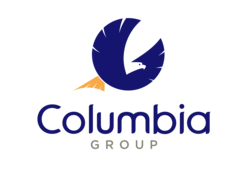 All About you
All our endeavors at Columbia revolve around just one entity - YOU
It is your needs, ideas and demands that drive us. And once you are a part of
the Columbia family, you continue to remain at the centre of our universe.
About
Reimagining
Real estate
Amidst the rapid progress and constant evolution of Bengaluru's real estate landscape, the Columbia Group has carved out a niche for itself through the combination of quality and innovation since its inception in 2008. With Mr. Farooq Khan, Chairman and Managing Director at the helm, today the group is synonymous with in-depth knowledge of real estate and excellent command on the construction field. The focus is always on developing the finest living environments and providing unmatched value for money, revolving around a highly customer-centric approach that has resulted in a long list of satisfied customers.
Envisioning tomorrow
Our vision is to build a future where the Columbia Group is a household name across the country and is renowned worldwide for developing innovative spaces that pave the way for future possibilities in the world of real estate.
The you philosophy
All our endeavors at Columbia revolve around just one entity - our customers. It is their needs, ideas and demands that drive us. And once they are a part of the Columbia family, they continue to remain at the centre of our universe.
A class apart
Columbia Group leaves nothing to chance in the quest for excellence, because that's what it takes to make waves in a highly competitive environment.
Making your
life greener
From recycling at least 70% of the construction waste and locally sourcing about 20% of the building materials, to utilizing recycled construction materials, the Columbia Group is committed to leading by example in the movement towards sustainable development.
Nothing but Perfection
State-of-the-art technology and efficient operations ensure impeccable quality, while guaranteeing on-time delivery. Along with a combination of advanced logistics systems and the supervision of expert consultants, Columbia Group incorporates embedded steel girders, unfilled steel tubes, high quality construction grade steel and high strength concrete to optimize the speed of construction and create structures that last for generations.
Captivating by Design
At Columbia Group, we believe every home should have its own unique touch. That's where our tailor-made design services come in, providing each client with the option to personalize their space to reflect their individual tastes. We pride ourselves in never creating the same interior twice, so you are sure to have a distinctive design you can call your own.
Years of experience enable us to cater to your every need with services that are virtually unlimited. It is this approach that continues to earn the trust of new customers, while strengthening the relationships with our current customer base, whom we consider to be part of our family.
All About Assurance
Columbia Homes are designed to provide each resident with privacy and a serene setting that complements everyday life. And of course, the safety and security of you and your loved ones are always at the centre of our focus.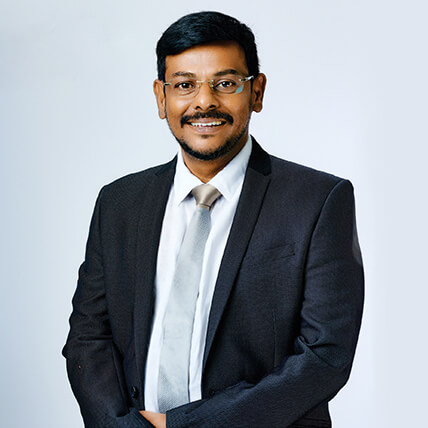 Farooq khan
Chairman and Managing Director,
Columbia Group
Respected for his incisive views on industry and his business acumen, Mr. Farooq has been the motivational force behind the success and achievements of the Group where he has set the highest standards for others to follow. Showing the world how one could be straight as an arrow and yet building a world class company in a difficult environment.

With over two decades of experience in the real estate industry, he brings on board his unique vision, management practices and global approach to the function, expansion, diversification and management of the organization. With passion for design, he gets involved in every project and envisions it as if he were to personally use it.

A thought-leader who places a strong emphasis on 'speak less, do more' and chooses to live by this credo, Mr. Farooq truly lives up to his role and manages the Group's activities spread across several spheres. He is a multi-dimensional personality, an effortless leader and an ace in planning, development and finance. His sound thinking and value-based approach make him the logical, deep-rooted and analytical part of the Group. A multi-tasking expert, he has the ability to effortlessly manage and run construction operations across multiple sites simultaneously. His uncanny knowledge of the 3 M's of real estate development - man, machines and materials, makes him the operational wizard of the Group.
Imtiaz khan
Executive Director,
Columbia Group
When you are young and have seen the world, the fresh perspective and ideas you bring to the table are invaluable to the company. Mr. Imtiaz brings with him a fresh way of looking at things, an inborn talent of multi-tasking mixed with tremendous enthusiasm and a now-or-never-spirit. All this makes for a potent combination in the business environment.

This broad outlook and international perspective comes from experience garnered through spending time in different countries. He has a Degree in Business Administration from Jain-CMS, India & Specialized International Marketing Program from Chartered Institute of Marketing, UK. Mr. Imtiaz brings with him the exposure and talent needed to see things in a new light.

He also takes a keen interest in Project Planning and in strategizing on key areas in which the business can be developed. Ever since he joined the Group, there has also been a strong never-say-die attitude and with it, fresh infusion of ideas and work ethic that's fuelling the Group's expansion plans. In a short period of time, he has been able to make remarkable contributions and has added to all aspects of the business. His Vision and Passion has grown the Group into International Retail & Other International Business Operations. The Group has also Major Retail Operations in Dubai & Abu Dhabi, Which houses a chain of retail outlets across the Middle East.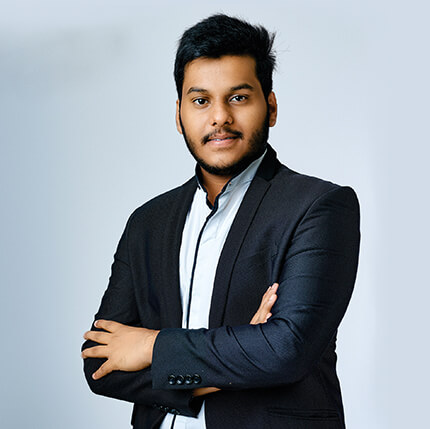 Shoaib khan
Executive Director,
Columbia Group
Mr. Shoaib represents the 'Next Generation' at Columbia, always enthusiastic and always on a constant learning curve. He is responsible for many of the changes within the Group, particularly in putting customer at the top of the real estate business. He has a Degree in Business Administration from the Jain-CMS & Specialized International Practical Finance Program, UK.

Though it's been only a short while since his joining, his contribution to the Group and its functioning are already making a marked difference in the Group's success. His finance related background helps make prudent decisions on investments and he is up to date with all the financial activities of the organization. In many ways, he does represent the future of the Group and the promise it holds for all stakeholders.
Careers
The perfect setting
to build a career
We strongly believe that people are our greatest strength and we aim to provide them with a work environment that inspires and empowers. Respect and dignity are always central to our code of conduct. Through this approach, we build, sustain and persistently reinforce a culture that reflects high performance, focus, trust, reliability, professional ethics, team focus and innovation.
Placing a high value on the development and growth of every member of our team, we constantly evaluate and upgrade their skills through regular ongoing training programs so that each individual is able to achieve and exceed their potential.
So if you are looking to fast-track your career in the exciting world of real estate, then Columbia Group might just be the perfect place for you.
Current Openings
Marketing Division
(Sr. Marketing Executives / Marketing Executives)
2+ years Experience in Real Estate Sector/Any Marketing Field, MBA Fresher's also welcome
Account Division
(Senior Accountant)
Commerce Stream with Min 10+yrs Exp in Accounting Field, Knowledge of Complete Accounting, Tally
CSR's – Voice Process
(Inbound & Outbound)
Fresher's/ Experienced 1+ Yrs in any Sales / Marketing Field, Responsible for answering customer service Calls and abide by the prescribed norms, maintaining high levels of domain expertise, Soft-skills and writing skills, awareness on key metrics and targets, consistently deliver quality customer support
Cab Drivers / Office Boy
Min 2+ Yrs
Contact
Feel free to get in touch with us.
We'll get in touch with you soon
Corporate Office:
#52/2, Columbia Aaltius, Veerasandra,
Electronic City Phase 1, Hosur Road,
Bangalore - 560100
+91-916 916 4050
info@columbiagroup.in